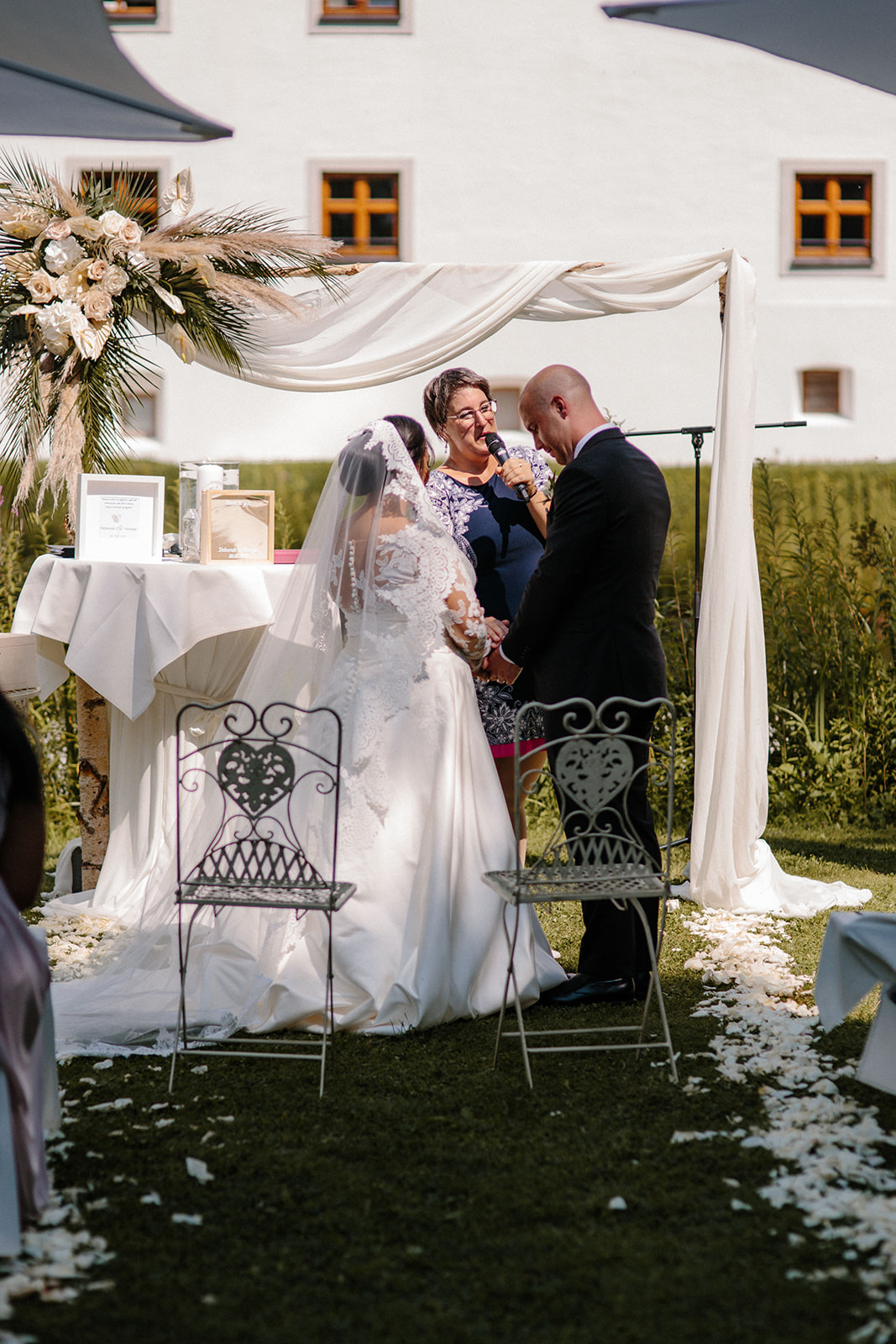 Dear Tina,
thank you very much for the wonderful teamwork at our wedding. We are still overwhelmed by your wonderful manner and professionalism, but never lacking in personality.
From the first meeting to the wonderful wedding speech to the follow-up, it was a real pleasure to work with Tina.
The first meeting took place online. Tina did a great job explaining how she creates her wedding speeches, was interested and asked great and important questions. We immediately felt comfortable with her.
The material she sent us for planning was also very helpful. She always had great ideas and gave shape to our ideas.
The preparations for our big day always went smoothly and Tina actively supported us with the details.
The wedding speech was even better than we could have imagined. She made the whole ceremony wonderful and our guests loved it too. The ceremony was varied, very personal and entertaining. We will never forget this day.
Tina is a real professional! Very sensitive, understanding and innovative. We can only recommend to every couple to get to know Tina and to have her as their Traufrau.
Thank you Tina. We will never forget this day and the wedding ceremony with you.
Deborah & George
(Wedding Ceremony July 30, 2021 | Schloss Hohenkammer, Oberbayern | Fotos: www.alexandrasinz.de)